Through a meticulous process of data gathering, computer programming and unconventional uses of data visualisation, five diary entries have been reformed into a series of prints.
As stated in Brigit Connolly's essay Translation and the Artist, the process of translating something from one state to another shifts the hierarchy of information, allowing new interpretations and meanings to surface. Translation also highlights the distances between our systems of categorising our experiences, exhibiting the conflict between word and image rather than concealing it.
Data visualisation is increasingly becoming a popular method in communicating information, and the internet continuously provides a wealth of new ways of visually representing data. These new visual languages are affecting how we digest information.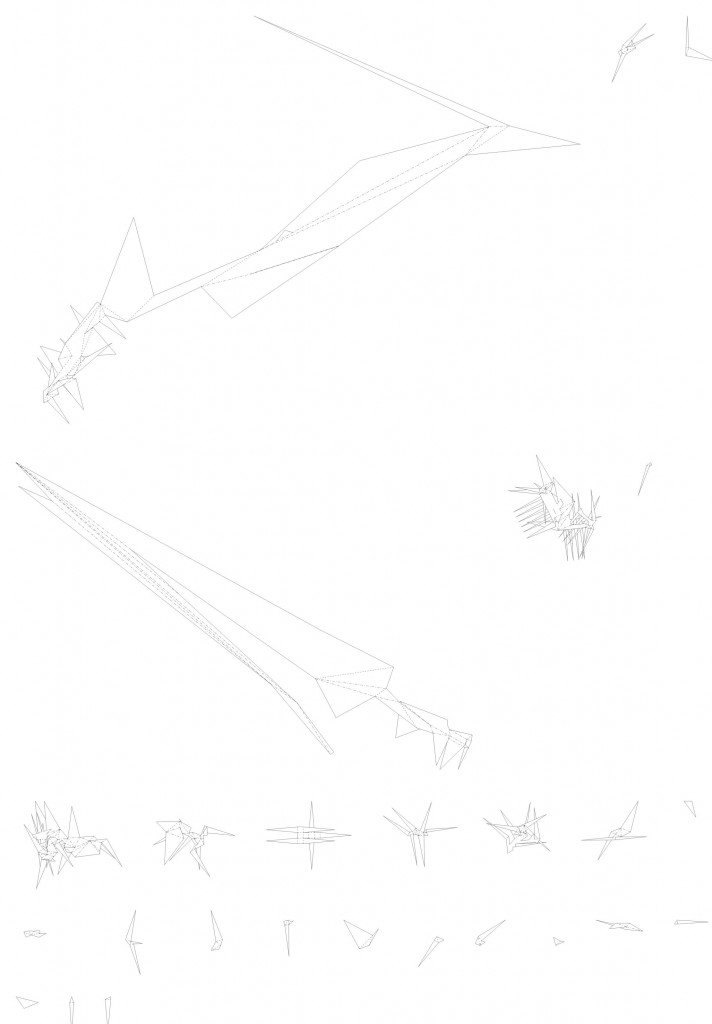 'To, the, I, and, was' And, to, the, was, I 'The, and, was, to, I' 'And, I, the, to, a (I)' 'And, I, the, to, a (II)'